Keith W. Michon, P.C.
– Attorneys
About Keith W. Michon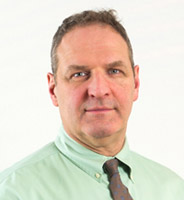 Keith W. Michon founded the Law Office of Keith W. Michon, P.C. in 1996. With over 20 years of experience, he now focuses his practice on real estate conveyancing and disputes, land use, condominium conversion, estate planning and probation, and small corporations.
Attorney Michon earned his J.D. from New England School of Law while working for two Boston law firms. After completing law school, he worked as an associate for a small, busy firm in Boston for two years prior to establishing his own firm.
Prior to law school, he obtained a bachelor's degree in Mechanical Engineering from Union College and a Master's Degree in Thermo-fluids Engineering from Northeastern University while working as a design engineer for two Fortune 50 high-tech companies. After obtaining a financial M.B.A. from Boston University, he subsequently became the Manager of Product Engineering and Development for a small industrial products manufacturer north of Boston. Despite his success in this field, he was motivated to return to school and become an attorney so he could fulfill his dream to start his own business.
Keith is licensed to practice law in Massachusetts. He is also a member of the Massachusetts Bar Association and Real Estate Bar Association.
In his personal time, he is an avid stone waller and landscaper and enjoys writing science fiction novels.
About Christen Schatzel
Christen Schatzel is an Associate Attorney at the Law Office of Keith W. Michon, P.C. She works closely with Keith in almost all aspects of the business, but focuses mostly on residential real estate transactions and condo conversions.
Christen obtained her J.D. from Suffolk University Law School and worked at a variety of internships during this time. After law school, Christen was working at a large corporate bank, mostly on mutual fund contracts, before she discovered that her true passion was real estate law. When she began hunting for her first home, that's when she realized she wanted to change careers and help other people through the stressful and exciting process of buying and/or selling a home.
Prior to law school, Christen earned a B.A. in Economics, as well as double minor in Mathematics and Sociology, from Fairfield University.
She is licensed to practice law in Massachusetts.